with this Limited Edition full body recovery bundle
Get it as soon as if you choose Standard Shipping at checkout.
Cloud Massage has teamed up with VYBE Percussion Massage Guns to help you soothe sore muscles, speed up your recovery, and power through aches and pains.

Bundle includes:
1 Cloud Massage Shiatsu Foot & Leg Massager &
1 VYBE Premium Percussion Massage Gun
---
Two Best-Sellers in One Ultimate Recovery Bundle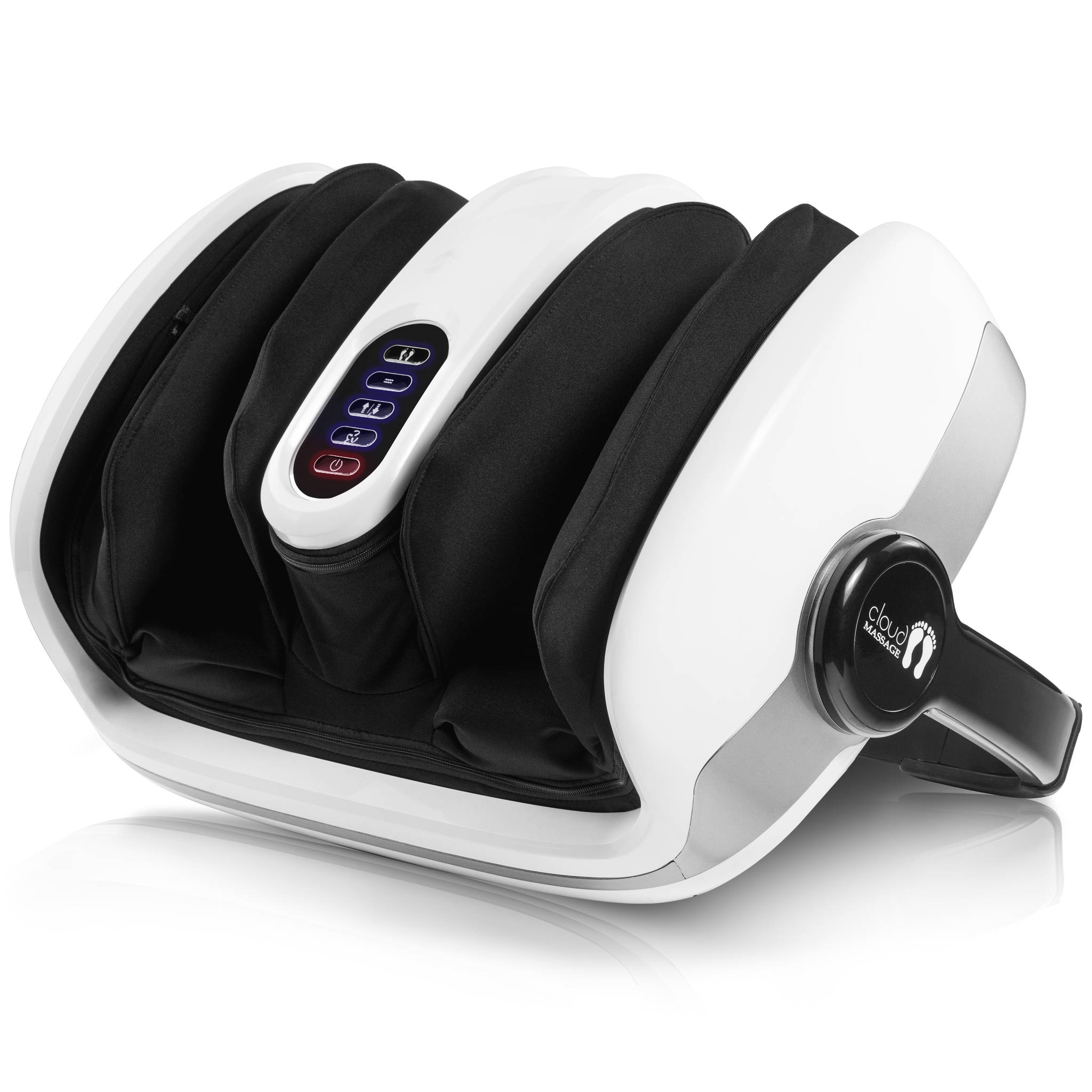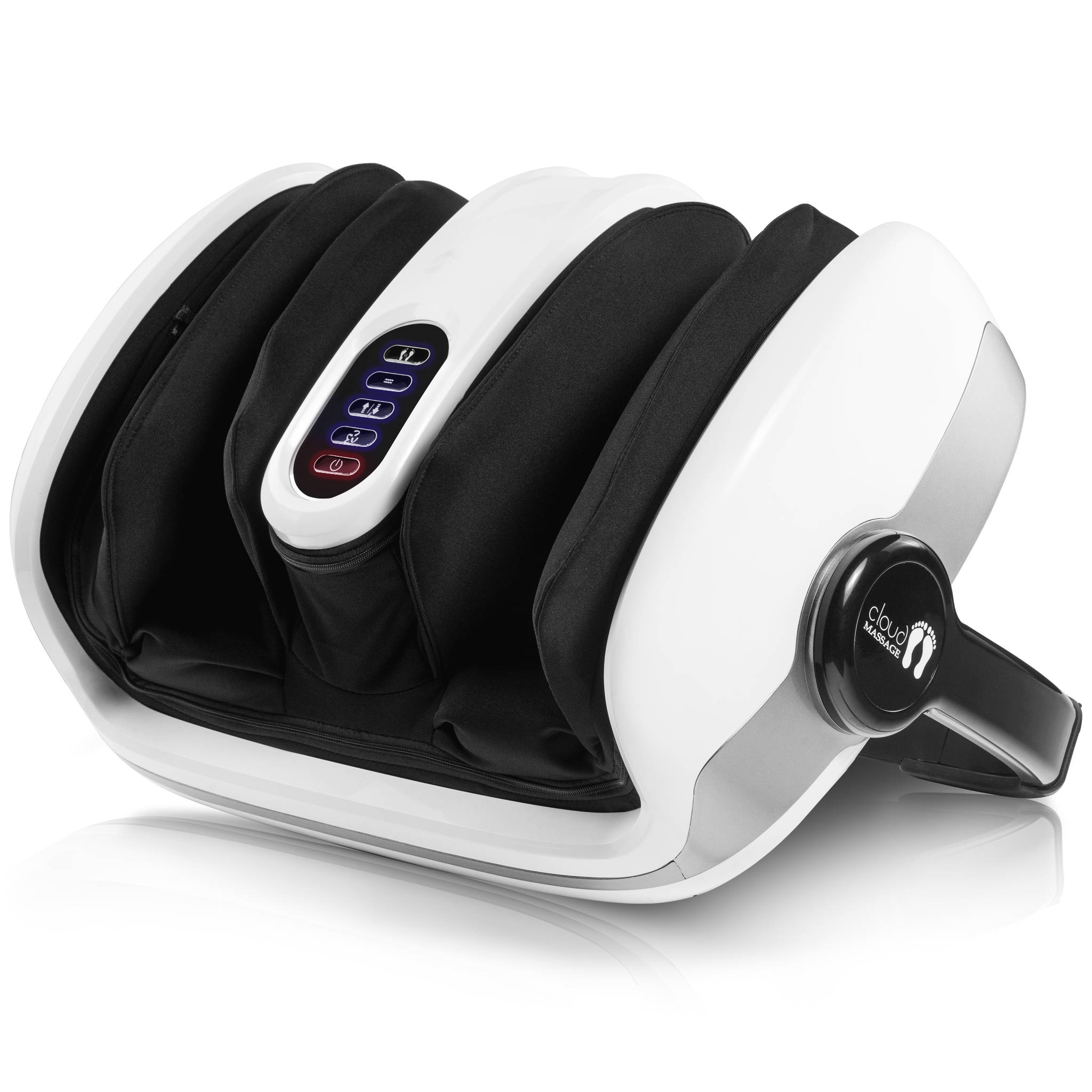 VYBE Percussion Massage Gun
✓ Deep tissue massage gun to help you recover faster and relieve aches & pains
✓ 5 Intensity Levels & 4 Massage Heads
✓ Up to 3,200 RPM's
✓ Ultra Quiet
✓ Compact & Portable
✓ 4 Hour Battery Life
Shiatsu Foot & Leg Massager

✓ Deep kneading Shiatsu technology that stimulates muscle recovery & improves blood flow
✓ Reduces inflammation & provides soothing relief
✓ 5 Massage Settings
✓ 3 Intensity Levels
✓ Heating function relieves tension
35% off! No coupon code needed.


Bundle & SAVE with this Limited-Edition Recovery Bundle.
✓ Longer runs
✓ Pain-free mornings
✓ Reduced shin splint intensity
✓ Greater Achilles mobility
✓ Reduced swelling & inflammation
✓ More power in your lifts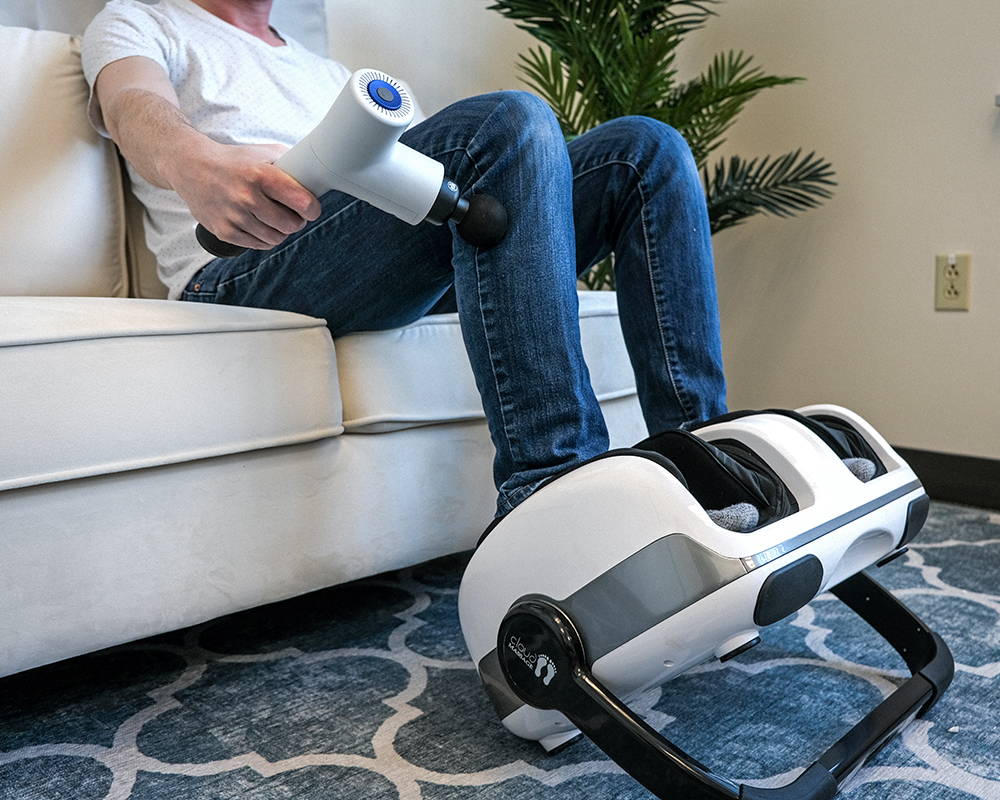 Build a Strong Foundation
However you train, everything starts at the foundation - your feet.
If you've suffered through a foot, ankle, calf, or shin injury, you know just how much they can impact your results.
Just like VYBE's game-changing percussion massage therapy, Cloud Massage uses a Shiatsu technique trusted by therapists and pros around the world.
Improved blood flow

Reduced inflammation

Muscle recovery support

Soothes chronic pain